Our Investment Philosophy
Bluejay's mission is to seize opportunity in the ever-changing real estate market. We are highly selective and conduct thorough due diligence to identify quality properties that will create value by maintaining superior residual income over time, and expect to deliver a strong return upon sale.
Our team of talented professionals stay abreast of market fluctuations and on top of every detail throughout the course of each deal ,to ensure optimal value and bottom line results.
seizing opportunity in the ever-changing real estate market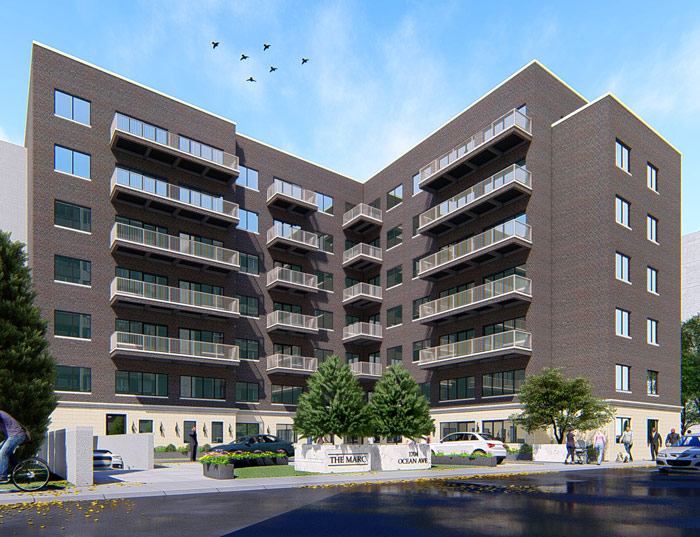 Bluejay was founded in 2003 by Marc Jacobowitz and Yerachmeal Jacobson who have over 50 years of combined real estate experience. The company has since built a strong portfolio of properties ranging from developments and multi-families to retail shopping centers, and a stellar reputation for delivering consistent solid returns for investors.
Comprised of sister companies Bluejay Capital and Bluejay Management which work harmoniously to streamline results, Bluejay has owned and managed over 4 million square feet of property to date totaling over $1 billion. This includes a major development in Brooklyn, and over a million square feet of shopping center space.
Because of our personalized approach, broad expertise, pulse on off-market deals and strategic relationships with lenders, our loyal investors are assured the best full-service experience.
Co-Founder Bluejay Management
Marc Jacobowitz is a co-founder of Bluejay and a vital force behind its growth. Marc is integrally involved in all facets of the company. His particular responsibilities lie in the areas of accounting, finance, management and due diligence, as well as hands-on daily oversight of Bluejay Management. Marc's success in real estate is fueled by his vast knowledge and proven experience in all aspects of the business, from buying, selling and leasing to owning and managing property. His financial prowess, attention to detail and savvy in locating off market deals truly set him apart in his field. Marc previously developed his seasoned financial skills at Deloitte & Touche as an accountant, during which time he became certified as a CPA. Marc resides in Lawrence, New York with his wife and five children.
Co-Founder Bluejay Management
Yerachmeal Jacobson is a co-founder of Bluejay and is involved in the acquisitions, dispositions and investor relations end of the business. His focus is on sourcing deals, purchasing properties, raising investment funds and facilitating property sales. Yerachmeal started his real estate career in 1999 as an accomplished broker with nearly a billion dollars in property sales, which included marketing and selling a half-billion-dollar development in downtown Brooklyn. Drawing upon his expertise in closing deals and exceeding clients' expectations, he co-founded Bluejay to acquire and manage properties privately. His expertise in markets and finance began in the securities exchange and investment banking industry. Yerachmeal is a native of Brooklyn where he lives with his wife and seven children.
CPA
David handles Bluejay's financial reporting and investor relations. He is a founding member of Geller & Lehmann, and a partner in the CPA firm Cooper & Lehmann, LLP with which he's been associated since 1996. David graduated from Yeshiva University with a BA degree in Psychology. He has worked as an accountant, financial manager and advisor since 1989. David holds a Certificate in Accounting from the University of Baltimore and a CPA license in the State of Maryland. He began his finance career in Silicon Valley with a high-tech start-up before focusing on accounting, tax and business advisement in the mid-Atlantic. David honed his passion for tax and financial planning at Ernst & Young and other local accounting firms. He has provided extensive tax and financial guidance to clients and overseen management of their real estate holdings.
Property Management Division
Joseph is responsible for all operations of Bluejay's property management division, from bookkeeping to tenant relations. He has extensive experience in business and financial administration, having worked for several companies in both the finance and operating sides. Joseph is adept in all areas of general office coordination including AR, AP, accounting, as well as customer relations, back-office systems. He holds a MS degree in Accounting from FDU University.